Freedom Transfer Patient Lift
$1,999.99
Fast FREE Continental Shipping within the USA and Canada
MSRP: $2,999.99 - savings of $1,000.00

The Freedom Transfer Patient Lift is a patient transfer device that provides a convenient and secure way to transport patients with limited mobility around their home or care facility. It's highly versatile and durable, comfortable for the patient, and easy for caregivers to use.
Its tool-free setup, lightweight frame, and portability makes it an excellent choice for home care.
Adjustable Height
Multi-purpose Use
Both Built-in and Remote Controls
Portable Commode Pail
Seat Cushion with Removable Cover
Tool-Free Assembly
SKU: FCOM
Weight: 60 lbs
Maximum Weight Capacity: 250 lbs
The Freedom Transfer Patient Lift in Action
Where Can The Freedom Transfer Patient Lift Take You?
Living Room
Spend more time with your family with the ability to transfer to your favorite comfortable spot.
Dining Room
Skip meals in bed and enjoy your old routine once again by eating in your dining room with friends and family.
Hospital Room Transfer
Patient transfer devices do not have to be uncomfortable or painful — move from room-to-room quickly and with ease.
Toilet
Transfer safely to the bathroom or attach the portable commode pail when needed.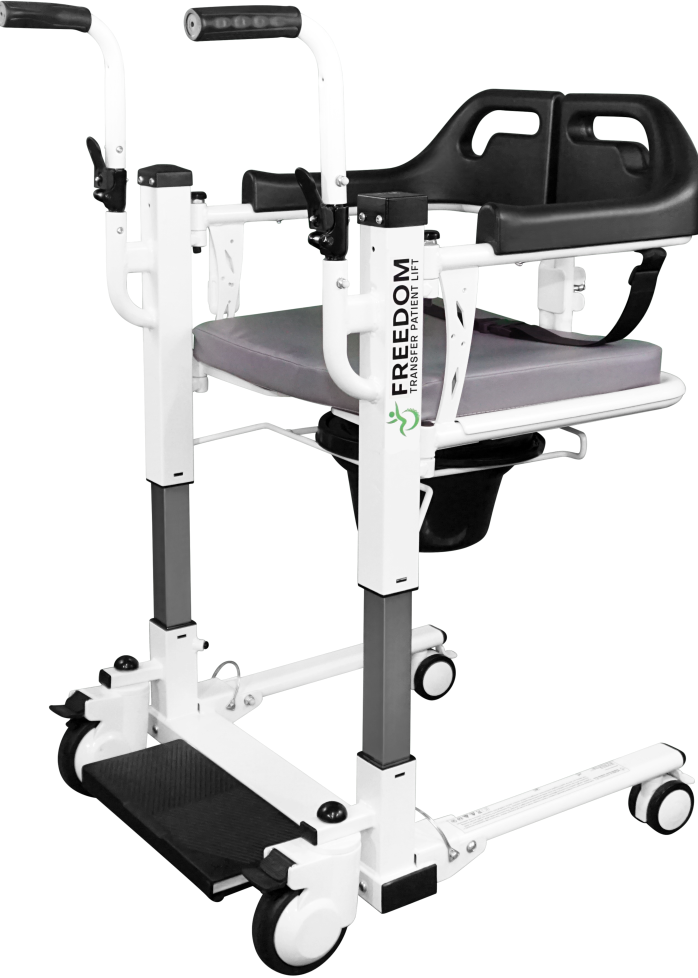 Easy Transfer

The device seat folds open 90° to help you safely transfer from a seated position to the chair.
Adjustable

The height of the unit may be adjusted to accommodate height differences when transporting.
Portable Commode

Our lift chair conveniently provides a cut-out in the seat for toilette use. A portable commode pail may be attached and used as well.
Ergonomic Handles

Our adjustable handles are comfortable with secure grips for either you or your caregiver to use.
Remote Controlled

Features both a built-in control and a detachable remote for lifting and lowering you safely.
Wheel Locks

The device features dual front and rear locks for added safety when being transported.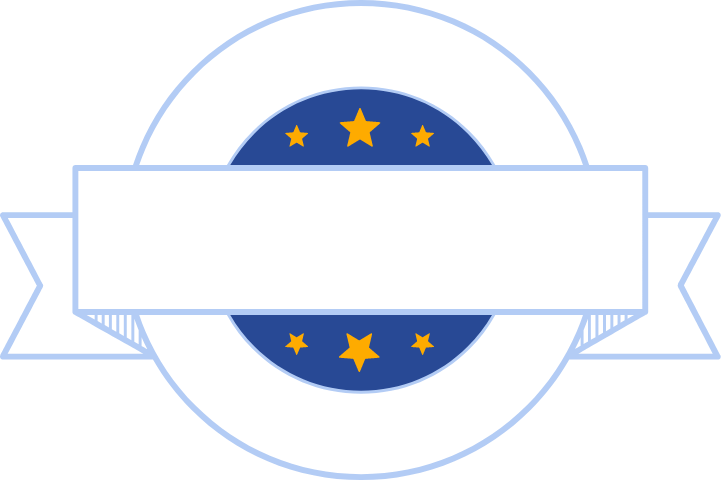 Warranty
We offer a lifetime warranty for the chair frame and a 6 month warranty for labor and parts.
Learn More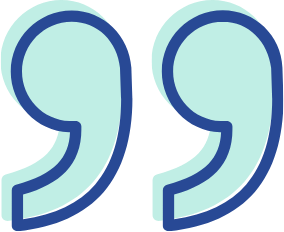 I've had MS for about 20 years now. I've been using a wheelchair for the last couple of years but I've recently started to need more help getting around. It's gotten harder to get to and from the bed, the bathroom, or the couch, and I've been getting too fatigued to wheel myself around all the time. I felt like I was missing out on spending time with my family and friends since I was too exhausted to get myself out of bed. This lift has been a big help in letting me participate in family time again.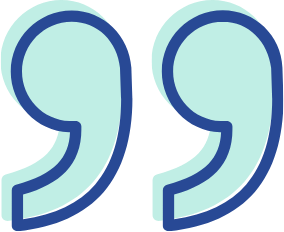 I've been a home health aide for about 10 years. I considered lifting patients to their wheelchairs to just be a part of the job, but it was hard on my back. Sling-type lifts helped me out with that, but this chair is much easier to use, and since it's smaller than regular lifts it's a better fit… It's made a difference in both my life and the lives of the people I care for. They're able to get around more freely without needing to worry about dealing with being put in a patient lift sling.