Statement From the Founder
Our mission is to promote togetherness and inclusivity by offering safe and affordable mobility equipment that fits into the lifestyles and homes of as many people as possible. I've seen firsthand how isolating mobility issues can be, and the significant life changes alleviating them often requires. I wanted to come up with solutions that allow mobility patients to participate in events with their loved ones and communities the way they used to.
We started with the Mobile Stairlift, which is made to be able to ascend and descend almost any staircase. We want patients to be able to stay in their homes, rather than needing to go through the hassle and heartbreak of moving elsewhere. We continued to forge ahead towards our goal of giving mobility patients their freedom back with the development of the Freedom Transfer Patient Lift. Knowing how difficult many existing patient transfer products are to operate, and how uncomfortable they can be for a patient, we wanted to develop a lift that preserves an individual's upper body mobility. These devices were created to make mobility assistance easier for both the patient and the caregiver.
Our products are designed to be simple to operate, so patients can get back to doing what really matters in life - spending time with the people they care about.
Thank you so much for coming on this journey with us.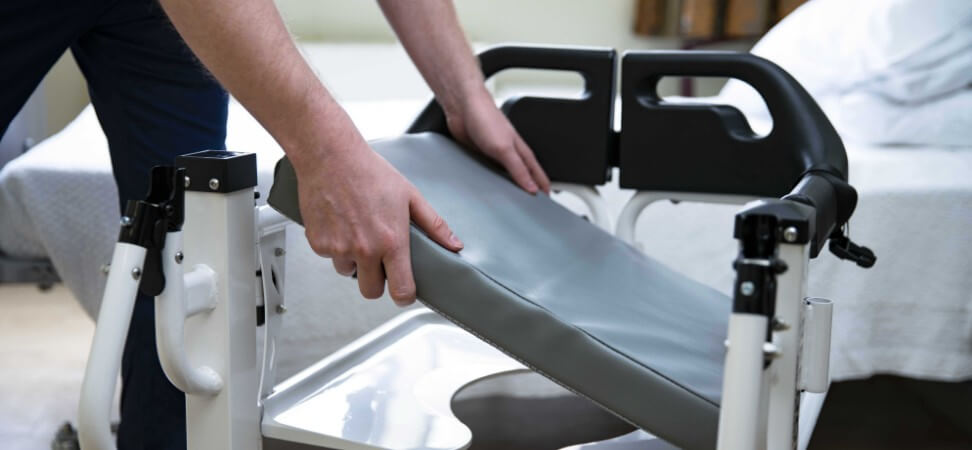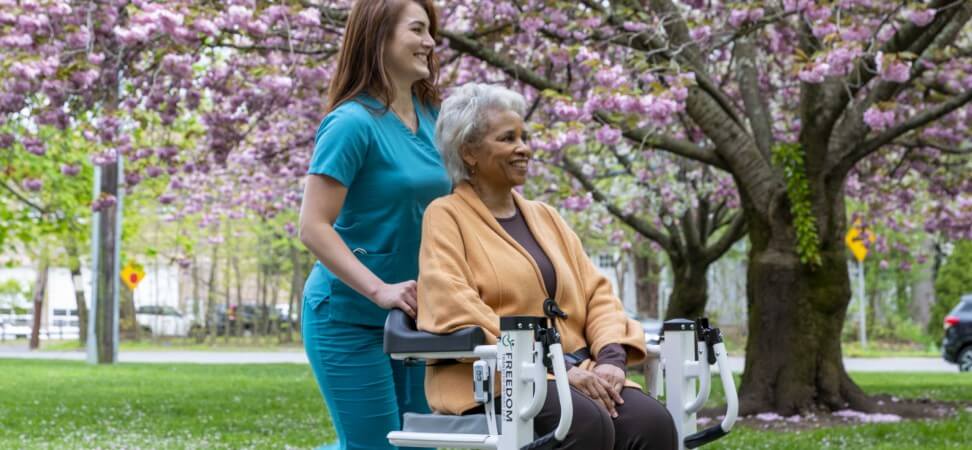 Who We Help
We aim to make mobility assistance safer and easier for both caregivers and patients.
I've had MS for about 20 years now. I've been using a wheelchair for the last couple of years but I've recently started to need more help getting around. It's gotten harder to get to and from the bed, the bathroom, or the couch, and I've been getting too fatigued to wheel myself around all the time. I felt like I was missing out on spending time with my family and friends since I was too exhausted to get myself out of bed. This lift has been a big help in letting me participate in family time again.
I've been a home health aide for about 10 years. I considered lifting patients to their wheelchairs to just be a part of the job, but it was hard on my back. Sling-type lifts helped me out with that, but this chair is much easier to use, and since it's smaller than regular lifts it's a better fit… It's made a difference in both my life and the lives of the people I care for. They're able to get around more freely without needing to worry about dealing with being put in a patient lift sling.
Have any questions?
We would be happy to answer any questions and discuss how our products can help you, your loved one, or your patient.
Get in Touch