Multi-Purpose Mobile Patient Lift Chair
The Mobile Patient Lift helps bedridden, elderly, and individuals with limited mobility regain ones independence.
The Many Ways to Help Patients Regain Freedom
Transfer Chair
Transfer comfortably from one device to another without using a time-consuming patient sling.
Remote Chair
The Mobile Patient Lift comes with an optional remote controller, allowing for ultimate ease of use.
Commode Chair
This patient lift easily fits over toilets or other commode devices to ensure safe and dignified use.
Mobile Chair
Venture from room to room as desired, whether in the living room, dining room, bathroom, or between hospital rooms.
The Many Ways to Help Patients Regain Freedom
Strong and Durable
Crafted out of lightweight reinforced steel, our mobile patient lift is expertly designed to withstand home and hospital environments.
Adjustable Height
Using either the remote or the built-in controls, the patient lift adjusts to match the desired height of your destination.
Quiet Operation
Getting from place to place doesn't have to be disruptive! Navigate quietly and with assurance with our efficient and smooth design.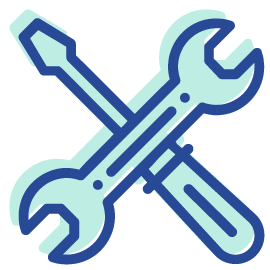 Easy to Assemble
There are no tools required to assemble this device. Lower the chair's feet and slide in the seat pieces; the mobile patient lift is ready to use.
Double Locks
For added security, our patient lift features both a hand lock as well as a seat lock to ensure the utmost safety.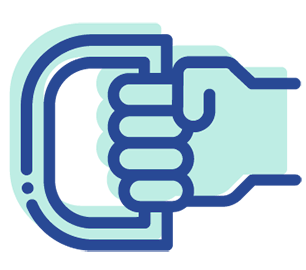 Easy Grip Handles
Our collapsible grip handles allow caretakers to provide smooth guidance during transfers and other assistance methods.
Product Specifications
Product Details
Color: white and black
Weight: 60 lb
Seat Height: Adjustable from 15.5-23.5 in.
Overall Height: 34.5"-42.5"
Brakes: foot-operated on all four wheels
Maximum Weight Capacity: 250 lb
Bonuses: bedpan, seat cushion and support strap
Warranty: 1 year (frame structure)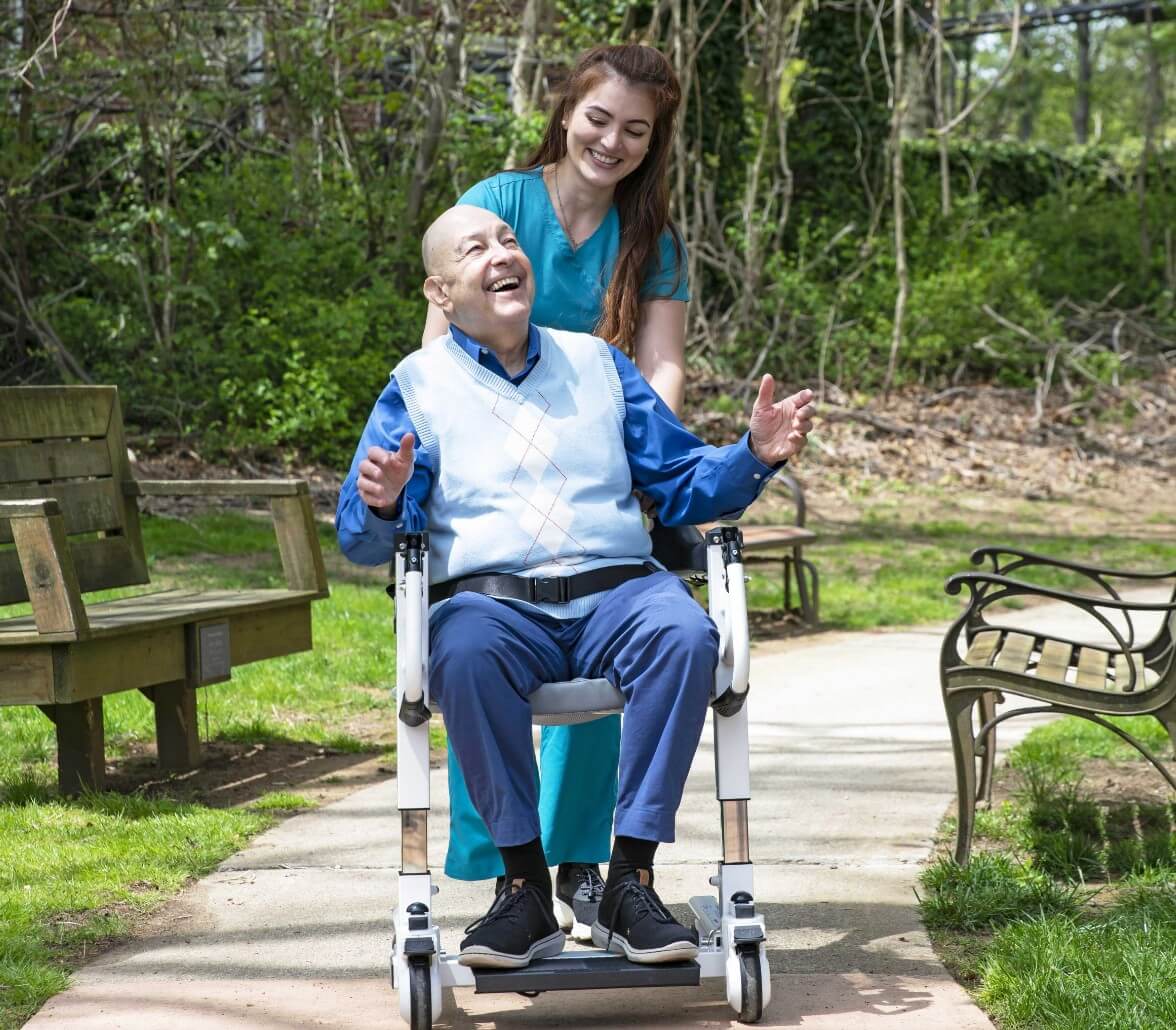 Striving for Excellence
We at Mobile Patient Lift saw a need for a safer, more affordable, and more dignified method of transferring patients than the current patient lift slings on the market.  
Our hope is to bring more comfort and security to people both in the hospital and in the comfort of their homes.  
To learn more about the Mobile Patient Lift and our mission, check out our brochure below.  
Download Brochure
Reach Out
We aim to help support you from the very beginning of learning about the Freedom Transfer Patient Lift through your device's lifetime after your purchase.  
Don't hesitate to contact us with any questions, purchasing assistance, or bulk ordering.  
Contact Us